Barring unforseen circumstances a maternal sister to a production record holder and show ring champion, will be the calf raffled at the Royal Adelaide Show this year. Glenbrook Venus 30 is a maternal sister to Glenbrook Venus 19 EX2E who is the current holder of the ICSA production record for Mature Butterfat and Protein and Senior 3 Milk and Protein and Senior 1 Milk and Protein. The calf's Dam isn't too shabby either, producing 50901 litres from six lactations and as a nine year old produced 10861 litres for 357 Fat and 327 Protein in 305 days.
While the Maternal Sister has been outstanding in the showring and the Real Australian Photo Competition, going on to be named World Aged Cow Champion in 2013, the Dam, Glenbrook Venus 15 also won her class at the Adelaide Royal Show in 2007.
RAFFLE CALF: Glenbrook Venus 30, Born 3/6/14.
Sire: Lynonga Poplars Empire.
Sire's Dam Lynonga Poplar 27 EX.
Dam: Glenbrook Venus 15. (Pictured below)
6 Lact 50,901 ltrs, 1837kg b/f, 1612 kg prot.
9yrs 10861 ltrs, 357 kg b/f, 327 kg prot, 305 D.
1st 4 yrs in milk Adelaide Royal 2007.
Maternal sister: Glenbrook Venus 19 EX2E (see photo below)
Supreme Intermediate Champion Adelaide 2009.
Supreme Champion Adelaide 2012.
Age Cow Champion All World Red Cow 2013.
305 Day record holder.
S1 10064 ltrs, 327 kg prot.
S3 13023 ltrs, 413 kg prot.
M 497 kg prot, 607 kg b/f.
61 mths 14,448 ltrs, 4.2% 607 kg b/f, 3.44% 497 kg prot, 305 D.
Further enquiries to Ian Mueller, ph 0885321489.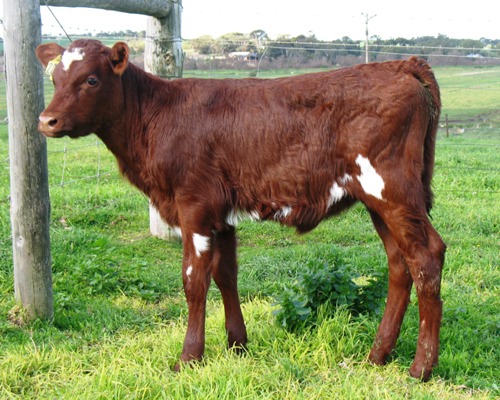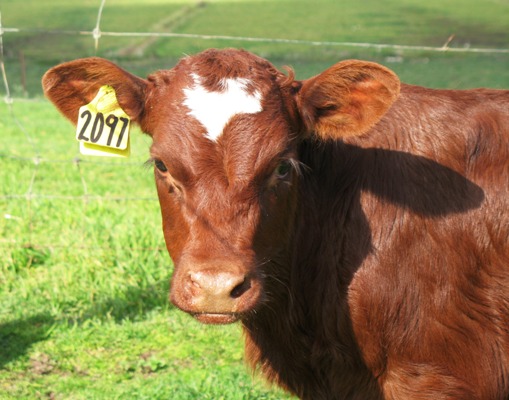 Dam: Glenbrook Venus 15.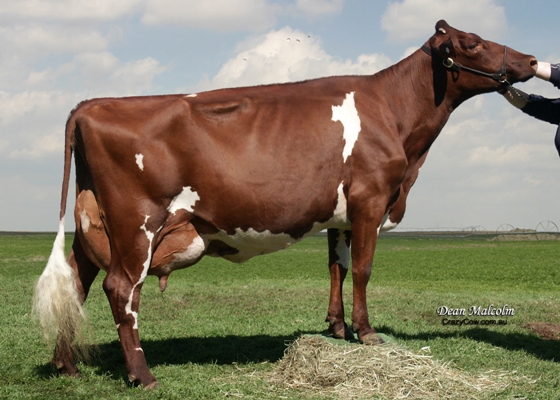 Maternal sister Glenbrook Venus 19 EX2E: