Popular Sire MITCHPRESS (Myrtleholme Mitch) has gone back into collection for Agri-Gene and now has semen available again after his initial stocks had been depleted. Mitch's rating has improved with each proof run and he is now the number 2 bull with semen available for BPI and ASI in the Illawarra breed.
Pictured below: MITCHPRESS DAUGHTERS
Three Creeks Blossom 18 VG85
Vic OFC 2014 - 1st 2yrs in milk
J & B Evans, Vic.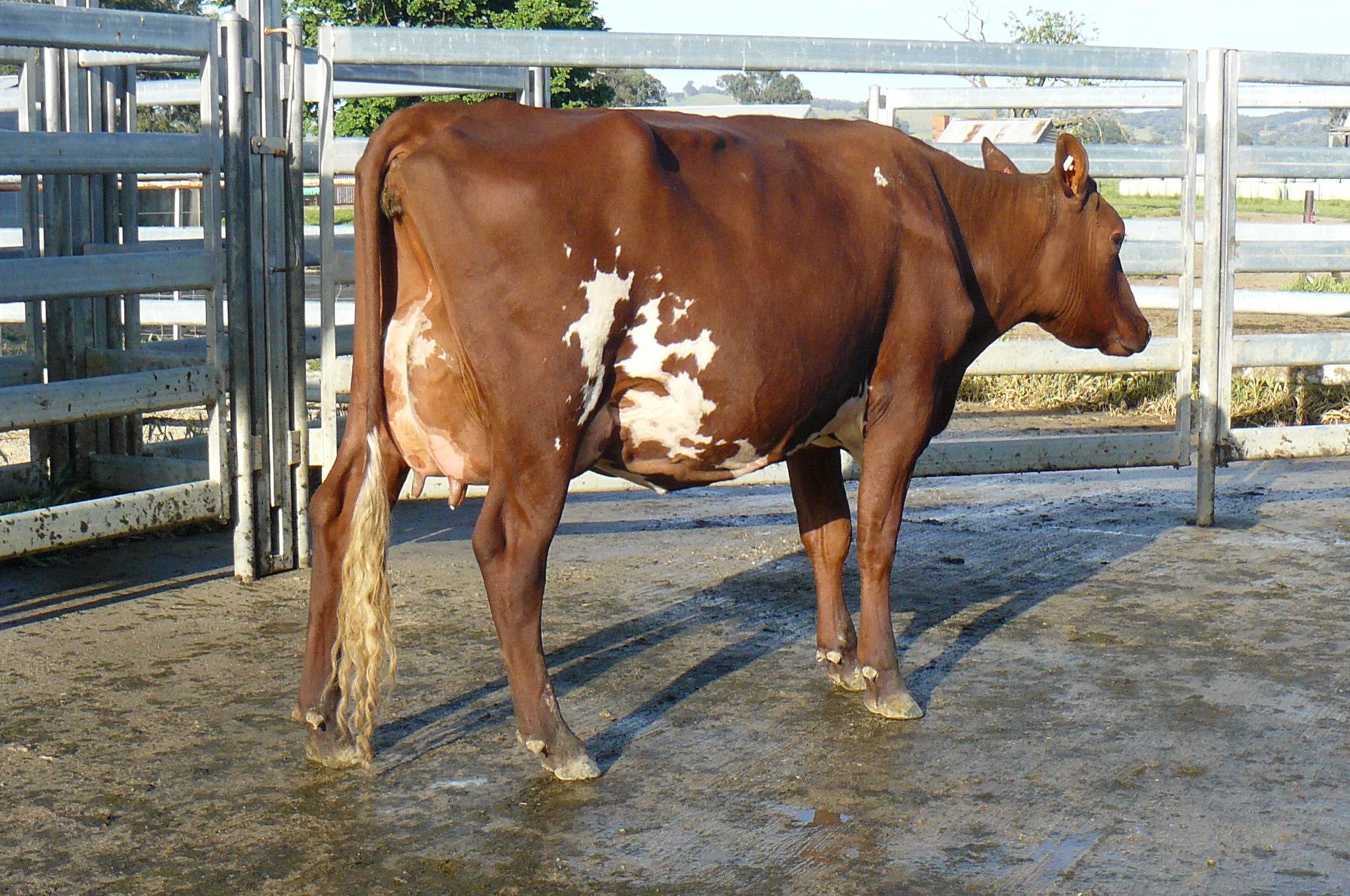 Ovensdale Scarlet 284
PI 111
R & M Newton, Vic