The Victorian Red Cow On Farm Challenge has been completed with 175 entries presented to Judge, Max Hyland of Rockvale Ayrshires, Shepparton.
This hotly contested and popular competition sees animals judged on farm, unled and presented in their natural working clothes. Breeders are restricted to a total of twelve entries. To make it into the top ten is a great achievement
Llandovery and Ovensdale studs starred winning two classes each with Llandovery RM Jacks Stately 1011 (Hayes Family) taking out overall champion. Winner of the Mature Class, Ovensdale Pixie 95 (R & M Newton) was pushed into the Honourable Mention position by Three Creeks Honeymoon 3, second to the overall champion in the 5 year old in milk class.
Rounding out the class winners were Erin Cullen's Lara Pride Fernleaf and Raymond & Sarah Parker's Glencliffe Jackie 67.
An encouragement award was introduced this year sponsored by Janelle Falls Elders Finley. The Judge's Choice award went to A & V Hibberson's Llandovery Blush's Helen 1366.
Thank you also to major sponsors Genetics Australia and CrazyCow. Thank you also to the Fresh Cheese Company which supplied cheese hampers for third place winners.
CLASS 1 – COMMERCIAL COW CLASS (Any Age) - 19 ENTRIES
1st Erin Cullen - Lara Pride Fernleaf (Llandovery Playmaker)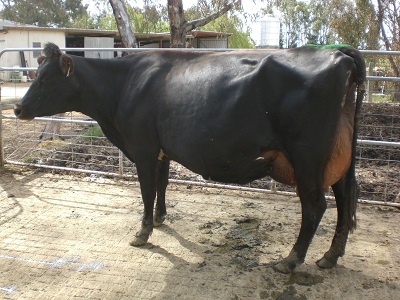 2nd R & S Parker - Glencliffe Carlie 691 (VISCOUNT)
3rd James Breen - Hazelmont Viscount Sunny (VISCOUNT)
4th Jody Boyd - ARBLEX 2671 (ARBLEX)
5th James Breen - Hazelmont Empire Lara (LANDOVER)
6th Jody Boyd - 2672 (ARBHILLY)
7th James Breen - Hazelmont Sovereign (VENVALE)
8th Garry Mills - Pintara Biddy Maricar 2 (G-Edbo)
9th R & A Heath - Amor Sandman Cocktail 3 (KGSANDMAN)
10th Jason Smith - Baromi Maxima Berry (ALTAMAXIMA)
CLASS 2: 2 YEAR OLD IN MILK (born on or after 1/1/2014) - 45 ENTRIES
1st Hayes Family - Llandovery Pingerlys Pride 1360 (ISPINGERLY)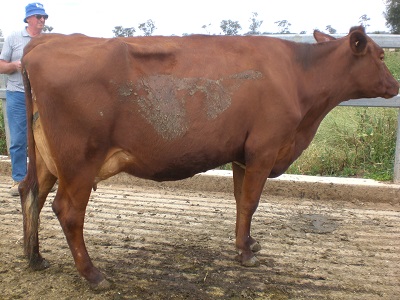 2nd James Breen - Hazelmont Empire Berry (LANDOVER)
3rd R & M Newton - Ovensdale Primula 34 (O Jennys Contender)
4th J & B Evans - Three Creeks Little Princess 9 (VISCOUNT)
5th R & M Newton - Ovensdale Buttercup 368 (LG Belagio)
6th R & A Heath - Amor Sandman Cocktail (KGSANDMAN)
7th J & B Evans - Three Creeks Pixie 7 (O Pixies Lord)
8th R & A Heath - Llandovery Landmine Pride 1358 (LANDMINE)
9th Hayes Family - Llandovery Blushs Joan 1368 (WBLUSH)
10th Tuhan Family - Riversleigh Blush (Redliner)
CLASS 3: 3 YEAR OLD IN MILK (born 1/1/2013-31/12/2013) - 29 ENTRIES
1st R & M Newton - Ovensdale Beauty 398 (MITCHPRESS)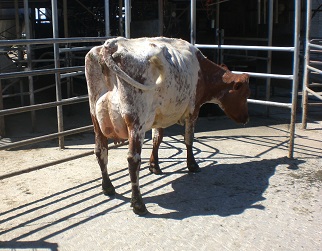 2nd R & A Heath - Lemon Grove Ruth 183 (KAKADU)
3rd Hayes Family - Llandovery Blushs Joan 1313 (WBLUSH)
4th K & C Gass - Kearla Empire Milly 3 (LANDOVER)
5th Tuhan Family - Riversleigh Zeus Stella 20 (Purple Idalee RR Zeus)
6th Tuhan Family - Riversleigh Toby Gracie 34 (Myrtleholme Toby)
7th James Breen - Hazelmont Spirit Starr (Llandovery Stells Spirit)
8th Lachlan Alwer - Lemon Grove Buttercup 354 (ISBLACKBLITZ)
9th R & A Heath - Amor Bonjovi Cocktail (ARBBONJOVI)
10th Jason Smith - Prussian Pride H-Tulip Millie (HTULIP)
CLASS 4: 4 YEAR OLD IN MILK (born 1/1/2012-31/12/2012) - 34 ENTRIES
1st R & S Parker - Glencliffe Jackie 674 (Fastrup)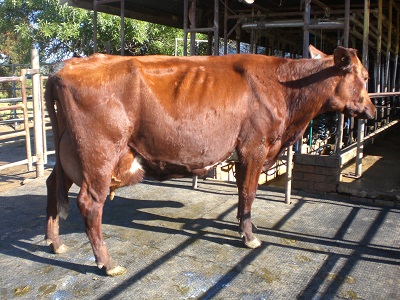 2nd R & M Newton - Ovensdale Scarlet 284 (MITCHPRESS)
3rd R & M Newton - Ovensdale Beauty 383 (MITCHPRESS)
4th James Breen - Llandovery Blushs Jinny 1158 (WBLUSH)
5th Hayes Family - Llandovery Vigils Graceful 1185 (Llandovery Jets Vigil)
6th R & M Newton - Ovensdale Scarlet 287 (MITCHPRESS)
7th Tuhan Family - Riversleigh Kitkat Jean 18 (KITKATBOY)
8th J & B Evans - Three Creeks Blossom 18 (MITCHPRESS)
9th R & K Bailey - Next Generation Pleasure Laurel (BOSPLEASURE)
10th Erin Cullen - Lara Twister Gladys (HSTWISTER)
CLASS 5: 5 YEAR OLD IN MILK (born 1/1/2011-31/12/2011) - 15 ENTRIES
1st Hayes Family - Llandovery RM Jacks Stately 1011 (Llandovery RM Jack)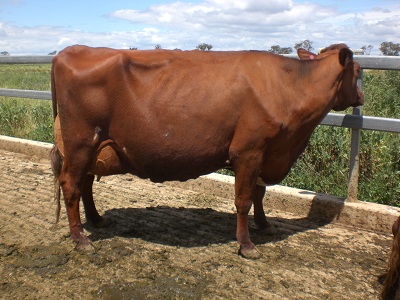 2nd J & B Evans - Three Creeks Honeymoon 3 (ISPIMP)
3rd Tuhan Family - Riversleigh Scarlet Dorris 2 (SCARLET)
4th R & M Newton - Ovensdale Buttercup 330 (O Scarlets Lord)
5th Tuhan Family - Riversleigh Mitch Jenny 5 (MITCHPRESS)
6th R & A Heath - Amor Viscount Cocktail (VISCOUNT)
7th R & A Heath - Amor Viscount Cocktail 2 (VISCOUNT)
8th Brett Cirillo - Spirit Dutchess (Llandovery Stells Spirit)
9th Tuhan Family - Llandovery JR Joan 984 (Jetred)
10th B & R Warburton - Glen Meadow Belle 98 (Glen Meadow Prosper)
CLASS 6 – MATURE COW (born prior to 1/1/2011) - 33 ENTRIES
1st R & M Newton - Ovensdale Pixie 95 (O Scarlets Leader)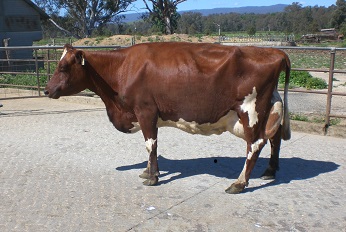 2nd R & M Newton - Ovensdale Rose 148 (GGFABER)
3rd R & M Newton - Ovensdale Beauty 351 (O Scarlets Lord)
4th Hayes Family - Llandovery MC Emma 873 (ISMC)
5th Tuhan Family - Riversleigh VPrince Daisy 2 (VPRINCE)
6th Tuhan Family - Riversleigh Empire Belle 13 (LANDOVER)
7th R & M Newton - Ovensdale Jenny 62 (KITKATBOY)
8th J & B Evans - Three Creeks Daisy 3 (Rampage)
9th Jody Boyd - Red Lou 800 (FSREDLOU)
10th Hayes Family - Llandovery Ja-Bob Freda 802 (L Jo-Bobs Sam)
Janette Falls Elders Finley "Judges Choice" Award – Llandovery Blushs Helen 1366 - A & V Hibberson
OVERALL CHAMPION: Llandovery RM Jacks Stately 1011 – Hayes Family (pic in Class)
RESERVE CHAMPION: Three Creeks Honeymoon 3 – J & B Evans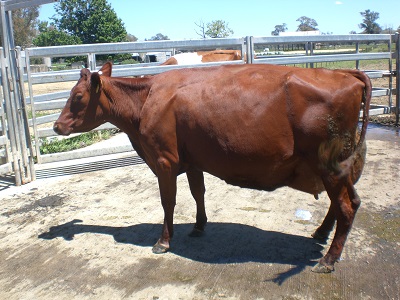 HONORABLE MENTION: Ovensdale Pixie 95 – R & M Newton (pic in Class)