The 2018 Victorian Red Cow On Farm Challenge attracted 164 entries from 21 breeders, with the competition concluding with the Awards Dinner on Friday 23 November 2018. Open to all Illawarra and Aussie Red cows, the competition is run by the Victorian Branch of the Illawarra Cattle Society.
Judge for this year was experienced on-farm judge Lindsay Marshall of Yurunga Farms.
Places in each of the classes were evenly spread across new and experienced entrants. Recently dispersed Ovensdale cattle continued to strongly influence the competition, with new owners exhibiting 6 cows purchased from the Newton family that placed in the top 10 across all classes.
Greg and Amy Meyland were received the Janette Falls Elders Finley "Judges Choice" Award for Next Generation Angelo Kayci recently purchased at Jamie & Ashley Noonan's "Next Generation Dispersal Sale.
Winner of the 3 year old in milk class was Ovensdale Scarlet 351 owned by Phil and Samantha Daniel from Nathalia. Scarlet also went on to win Overall Reserve Champion Cow.
The Hayes family from Girgarre were very successful this year, winning three of the seven classes. The Llandovery Stud were also awarded Overall Champion and Honorable Mention Cow with Llandovery Jacks Emerald 854 (Champion Cow) and Llandovery JR Joan 1008 (Honorable Mention).
Tuhan Family (Riversleigh) Illawarras scored a trifecta in the five-year-old in Milk Class, awarded the first 3 places with Riversleigh Empire Gracie 32, Riversleigh Empire Gracie 33 and Riversleigh Zeus Stella 2 finishing 1st, 2nd and 3rd respectively. The Riversleigh Empire Gracie Cows were both sired by LLandover.
The Victorian Branch of the ICSA would like to thank all involved in the 2018 competition. Thank you to our long term sponsors – Crazy Cow Magazine, Genetics Australia who have supported the competition since its inception 15 years ago. Thank you also to Elders Finley for supporting the Janette Falls Elders Finley "Judges Choice" Award.
CLASS 1 – COMMERCIAL COW CLASS (Any Age) – 19 ENTRIES
1st A & R Heath - Amor Belle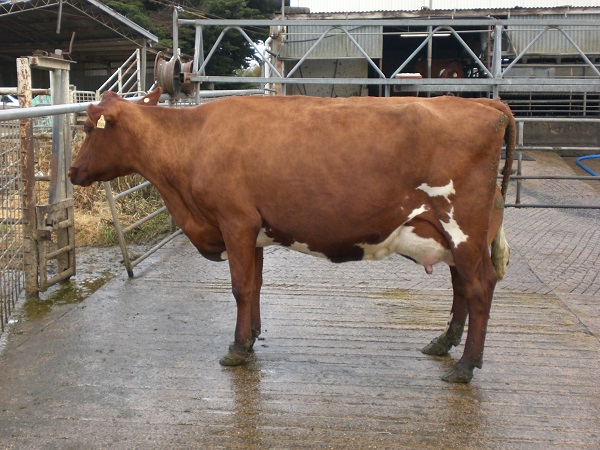 2nd James Breen - Hazelmont Vcount Buddy (VISCOUNT)
3rd J & B Evans - Jango Jasper (O Jennys Contender)
4th A & V Hibberson - Llandovery BM Ellen (L Betterman)
5th Gary Mills - Sylvia 3 (V Foske)
6th J & B Evans - 787 Foske (V Foske)
7th Gary Mills - Mika 1133 (R Facet)
8th R & S Parker - Glencliffe Carlie 691 (VISCOUNT)
9th Jason Smith - Baromi Francois Berry (GM Francois)
10th A & V Hibberson - Hibson Adventure 18 (L Adventure)
CLASS 2: 2-YEAR-OLD IN MILK (born on or after 1/1/2016) – 35 ENTRIES
1st Hayes Family - Llandovery Visions Joan 1828 (L Verbs Vision)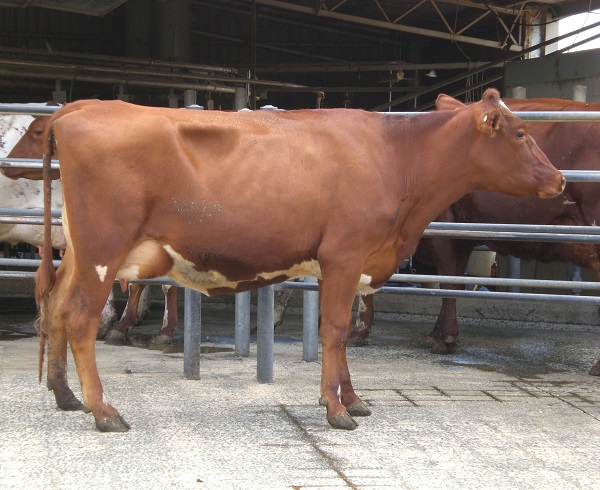 2nd Hayes Family - Llandovery Vipors Mabeline 1750 (ABSVIPOR)
3rd J & B Evans - Three Creeks Redgum Rosarian (REDGUM)
4th G & A Meyland - Ovensdale Trinket 191 (MITCHPRESS)
5th James Breen - Hazelmont Maxima Trilby (ALTAMAXIMA)
6th A & R Heath - Llandovery Visions Pride 1770 (L Verbs Vision)
7th Hayes Family - Llandovery Jettas Laurel 1779 (Llandovery Jetta)
8th Barry Warburton - Glen Meadow Lady (GM Flame)
9th A & R Heath - Amor Maximus Junette (ALTAMAXIMA)
10th R & S Parker - Glencliffe Plum 855 (Glencliffe Jayden)
CLASS 3: 3-YEAR-OLD IN MILK (born 1/1/2015-31/12/2015) – 37 ENTRIES
1st P & S Daniel - Ovensdale Scarlet 351 (Artie)


2nd Hayes Family - Llandovery Visions Verbena (L Verbs Vision)
3rd A & R Heath - Ovensdale Scarlet 356 (O Pixies Scarlet)
4th G & Meyland - Next Generation Angelo Kayci (BC Destry D'Angelo)
5th Tuhan Family - Riversleigh Tuck Gladys 6 (TUCK)
6th Hayes Family - Llandovery Ikar Stella 1515 (Ikar)
7th J & B Evans - Three Creeks Little Princess 10 (O Jennys Contender)
8th R & K Bailey - Rubyvale Primula (Cloverview Primate)
9th J & B Evans - Three Creeks Honeymoon 6 (Blackwood Park Dan)
10th Childs & McMillan - Fanfair 8692 (MITCHPRESS)
CLASS 4: 4-YEAR-OLD IN MILK (born 1/1/2014-31/12/2014) – 18 ENTRIES
1st Hayes Family - Llandovery Pingerlys Pride (ISPINGERLY)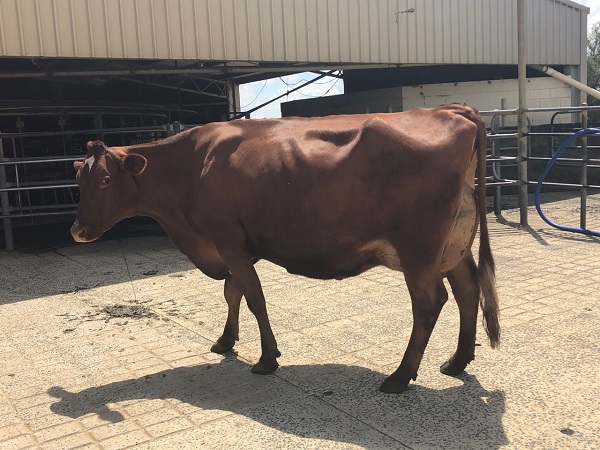 2nd James Breen - Hazelmont Empire Berry (LANDOVER)
3rd Childs & McMillan - Jenny 3407 (VISCOUNT)
4th Hayes Family - Llandovery Toby's Queenette (Myrtleholme Toby)
5th Tuhan Family - Riversleigh Blush (Redliner)
6th R & K Bailey - Eagle Park Anticipation Pamela (ANTICIPATION)
7th Barry Warburton - Glen Meadow Destiny (GM Prosper)
8th James Breen - Ovensdale Jenny 93 (VISCOUNT)
9th A & R Heath - Amor Scarlet Ruth (SCARLET)
10th Jason Smith - Baromi Buck Pendant (B Buttlers Buck)
CLASS 5: 5-YEAR-OLD IN MILK (born 1/1/2013-31/12/2013) – 15 ENTRIES
1st Tuhan Family - Riversleigh Empire Gracie 32 (LANDOVER)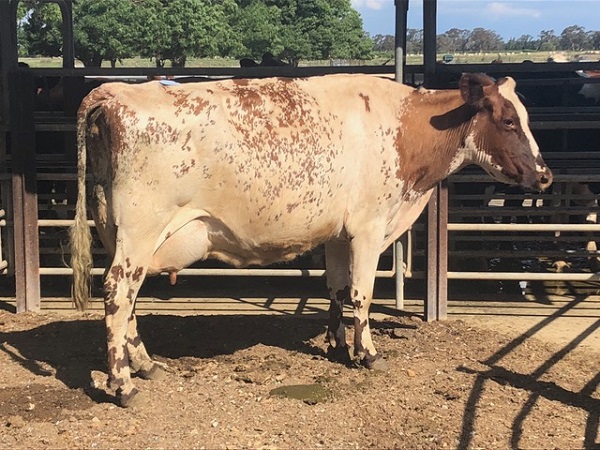 2nd Tuhan Family - Riversleigh Empire Gracie 33 (LANDOVER)
3rd Tuhan Family - Riversleigh Zeus Stella 20 (Purple Idalee RR Zeus)
4th A & R Heath - Lemon Grove Ruth 183 (KAKADU)
5th R & S Parker - Glencliffe Jackie 733 (Llandovery Jets Vigil)
6th Paul Cocksedge - Paco Tableau Jackie 140 (GGTABLEAU)
7th L Alwer & J Smith - Prussian Pride H-Tulip Millie (HTULIP)
8th Gary Mills - Pintara Biddy Big Red (A Linne)
9th Paul Cocksedge - Paco Hilly Anna 128 (ARBHILLY)
10th R & K Bailey - Next Generation Sandman Star (KGSANDMAN)
CLASS 6 – 6-8-YEAR-OLD IN MILK (born 1/1/2010-31/12/2012) – 34 ENTRIES
1st Hayes Family - Llandovery Jacks Emerald 954 (Llandovery RM Jack)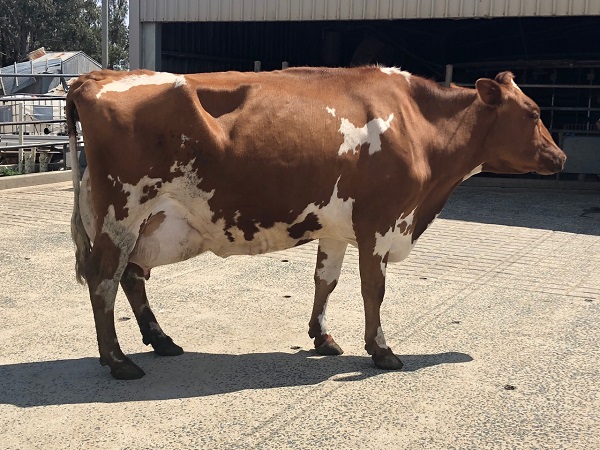 2nd Hayes Family - Llandovery JR Joan 1008 (Jet Red)
3rd Gordon, Bacon & Govett - Wallumlands Sunstorm 8 (Absolute)
4th Hayes Family - Llandovery Absolute Topsy (Absolute)
5th Gordon, Peace & Harrower - Ovensdale Rose 173 (Absolute)
6th Andrew Kerr - Ondit Plains Maddie (LANDOVER)
7th James Breen - Tralee Debonair Special (Debonair)
8th J & B Evans - Three Creeks Rosarian 5 (Redliner)
9th S & H Spokes - Tralee Pimp Showgirl (ISPIMP)
10th G & R Williams - Ovensdale Scarlet 255 (ISPIMP)
CLASS 7 – 9-YEAR-OLD & OVER IN MILK (born prior to 1/1/2010) – 6 ENTRIES
1st J & B Evans - Three Creeks Fanta (ACADEMYADAM)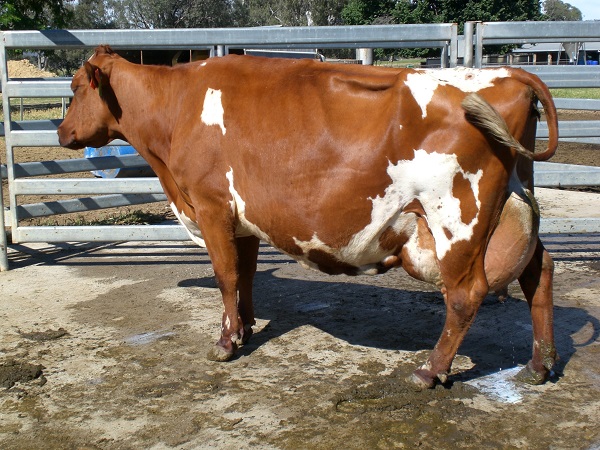 2nd Tuhan Family - Alston Emmielou (Redlou)
3rd Jody Boyd - Redlou 800 (Redlou)
4th Tim O'Loughlin - Sugarwarra Red Redman Leonie (Redman)
5th Childs & McMillan – Margarett (BRAELEEMAX)
6th Jody Boyd - Scarlets Marcel 812 (SCARLET))
Janette Falls Elders Finley "Judges Choice" Award: G & A Meyland - Next Generation Angelo Kayci
OVERALL CHAMPION: Llandovery Jacks Emerald 954 – Hayes Family
RESERVE CHAMPION: Ovensdale Scarlet 351 – P & S Daniel
HONORABLE MENTION: Llandovery JR Joan 1008 – Hayes Family