The NSW Far South Coast on farm challenge was held on the 1st and 2nd of November 2018 and was judged by Will Smith of Willmoo Illawarras, Gympie, Queensland. Judging of the Illawarras coincided with judging of the Holsteins and Jerseys and a combined breeds presentation night was held at Brogo Hall, just north of Bega.
At the presentation night Will commented on the high quality of entries including those that didn't make it into the top 5 for each class.
Champion cow was awarded to Jelgowry Ruth 5 in a close victory over Jelgowry Dainty 21 who claimed Reserve Champion. Jelgowry Rita 2 claimed Honourable Mention. Congratulations to the Russell family of Jelgowry stud. Will pointed out that these cows were 1st, 2nd, and 3rd in the mature cow class and commented that they were a great example of Illawarra longevity. Jelgowry Ruth 7 was awarded best udder.
Class 1 - 2 years
1st – Viewmount Beauty - Paul Ringland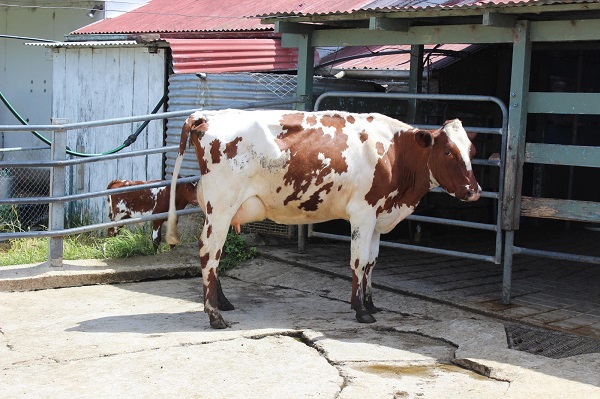 2nd – Jelgowry Wilty 2 (Pingerly) – Rob Russell
3rd – Jelgowry Kriss 26 (Maxima) – Rob Russell
4th – Codas Prophet Wanda (Prides Prophet) – Charles Lucas
5th – Jelgowry Dainty 7 (Mitchpress) – Penelope and Lach Smith
Class 2 - 3 years
1st – Wilgo Velocity Ruth (Velocity) – A & E Salway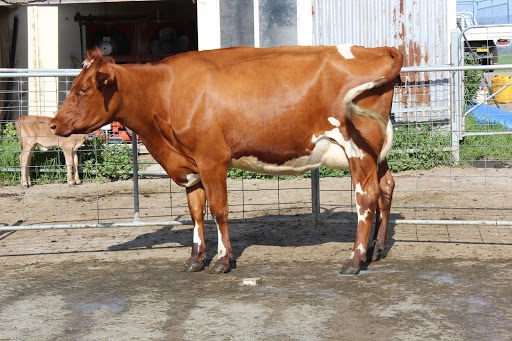 2nd – Jelgowry Ruth 7 (Pingerly) – Rob Russell
3rd – Jelgowry Stately 19 (Mitchpress) – Penelope and Lach Smith
4th – Viewmount Ruth 17 – Paul Ringland
5th – Jelgowry Penny 22 (Maxima) – Penelope and Lach Smith
Class 3 - 4 years
1st – Viewmount Little Patch 31 (Jetson) - Jess Ringland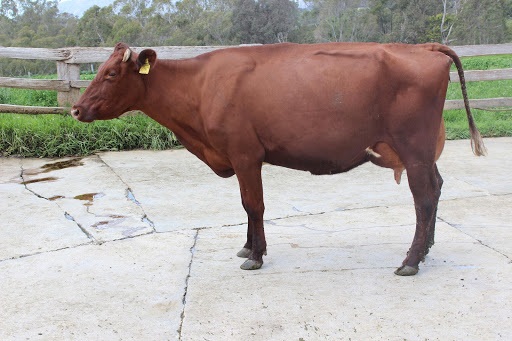 2nd – Viewmount Kelly 180 - Paul Ringland
3rd – Jelgowry Jenny 25 (Scarlet) – Rob Russell
4th – Jelgowry Midnight 4 (Prides Prophet) – Penelope and Lach Smith
5th – Jelgowry Stately 14 (Jinnys Empire) – Rob Russell
Class 4 - 5&6 years
1st – Viewmount Jaclyn 25 – Paul Ringland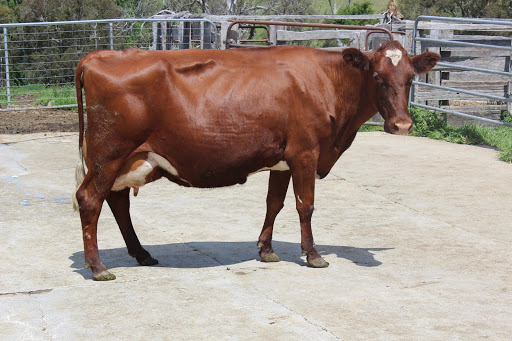 2nd – Wilgo Dans Colleen (Dan) – A & E Salway
3rd – Jelgowry Gracie 29 (Thorpe) – Penelope and Lach Smith
4th – Wilgo Ruths Colleen 3 – A & E Salway
5th – Jelgowry OV Stately 8 (Jinnys Empire) – Rob Russell
Class 5 - 7 years and over
1st – Jelgowry Ruth 5 (Dan) – Penelope and Lach Smith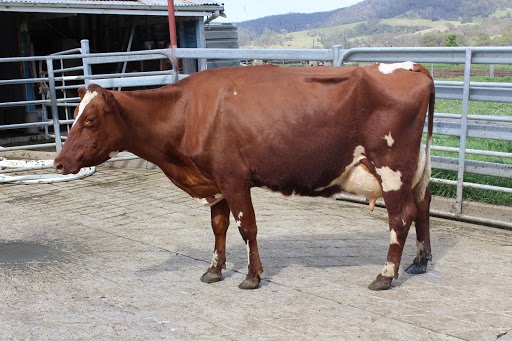 2nd – Jelgowry Dainty 21 (Absolute) – Rob Russell
3rd – Jelgowry Rita 2 (Scarlet) – Rob Russell
4th – Viewmount Ruth 3 (Royal Treble) – Paul Ringland
5th – Jelgowry Beauty 2 (Absolute) – Penelope and Lach Smith
Best Udder Cow
Jelgowry Ruth 7 (Pingerly) – Rob Russell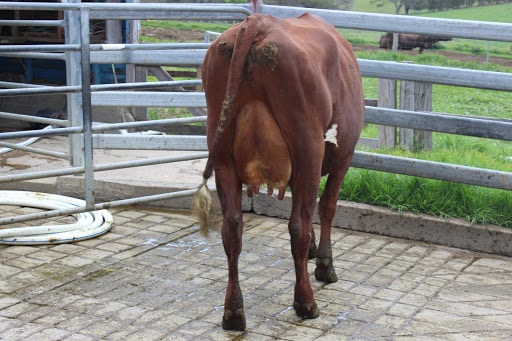 CHAMPION COW Jelgowry Ruth 5 (Dan) – Penelope and Lach Smith (SEE PICTURE - CLASS 5)
RESERVE CHAMPION COW: Jelgowry Dainty 21 (Absolute) – Rob Russell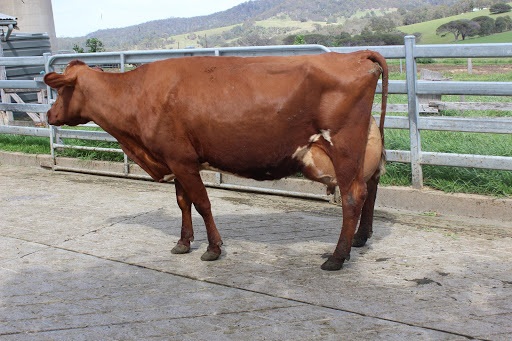 HON MENTION COW: Jelgowry Rita 2 (Scarlet) – Rob Russell