Den Dia Minnie 5 was yesterday named Overall Champion in the Queensland On Farm Challenge. Minnie was exhibited by Di and Dennis Pratten of Den Dia Partnership winning the Over 7 years in milk or dry category before Judge, Ian Mueller (Glenbrook Stud, Murray Bridge, SA) named her as his Overall Champion.
The Judge commented that Den Dia Minnie 5 excelled in udder texture and teat placement while having a strong suspensory ligament, strong loin, sharp clean shoulder, wide chest, strong muzzle and excellent pin and thirl setting.
The Reserve Championship went to Myrtleholme Glenda 54 (J P Bourke & Co, Gladfield) who won the 3-4years class.
Due to the high quality in the 173 entries, three Honourable Mention animals were chosen with the first named Jondene Velda 7 (F S Johnston & Sons), second Myrtleholme Sweetie 4 (J P Bourke & Co) and third Fairview Treasure 76 (Ledger Family).
Twenty-five animals were chosen by the Judge to compete in the Best Udder with Jondene Velda 7 placed first.
Photos of the top six placegetters will be added to the Gallery and a slideshow of all animals added to Youtube shortly.
Results:
CLASS 1 - DRY HEIFER - 21 entries:
1st G & B English - Eachamvale Cindy 15, s. Eachamvale Coolibah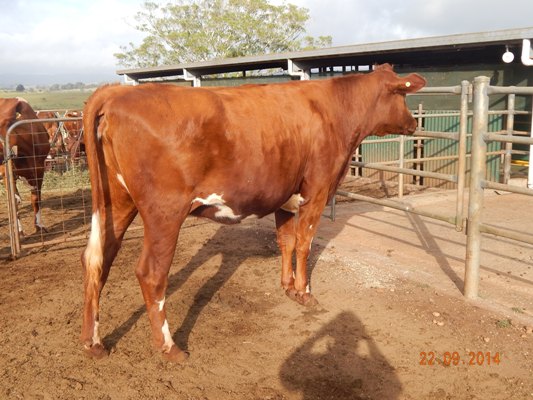 2nd Cherie Davis – Prospect Midge 6, s. Prospect Tiger
3rd P& C Ardrey – Jondene Jinny 17, s. Jondene Design
4th R & T Pratten – Happy Valley Pet 38, s Jondene Manager
5th W, M & W Smith – Wilmoo Moira 2, s. Blackwood Park Blitz
6th Blue Range Pastoral – Rosedale Belle 912, s. Myrtleholme Mitch
CLASS 2 - UNDER 2 1/2YRS - 20 entries:
1st Ledger Family – Fairview Treasure 76, s. Valley River Ruben Redman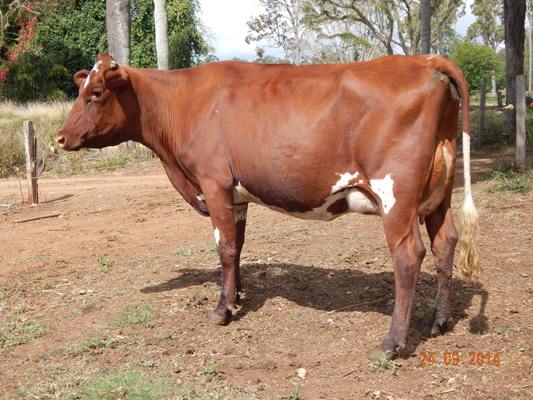 2nd Priebbenow Partnership – Silverleigh Gina 27, s. Absolute
3rd F S Johnston & Sons – Jondene Barbara 18, s. Jondene Lucky
4th J & K Johnston – Hillcrest Pearl 88, s. Foothills Banjo
5th Blue Range Pastoral – Rosedale Jodie 212, s. Rosedale Midgley
6th T & L Nicholls – Happy Valley Joanne 2, s. Treeton Pimp
CLASS 3 – 2 1/2YRS & U3YRS - 26 entries:
1st J P Bourke & Co – Myrtleholme Gracie 19, s. Myrtleholme James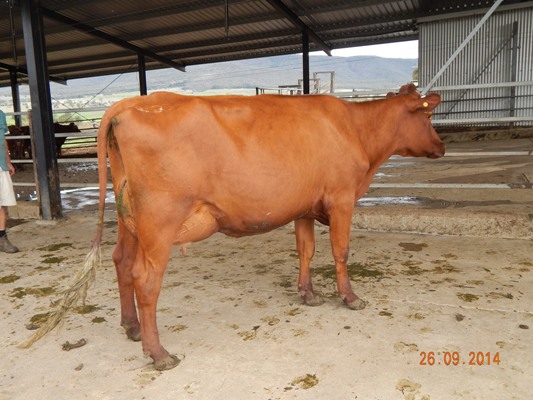 2nd R & S Voss – Tara Bounce 4, s. Glenbrook Kosciusko
3rd G & B English – Happy Valley Pet 37, s. Ovensdale Scarlets Marcel
4th Den Dia Partnership – Den Dia Buttercup 2, s Moyola Adventurer
5th Eight Mile Agri Trust – St Andrews Nancy 19
6th F S Johnston & Sons – Jondene Lucy 107, s. Jondene Pathfinder
CLASS 4 – 3-4YRS - 31 entries:
1st J P Bourke & Co – Myrtleholme Glenda 54, s. Jet Red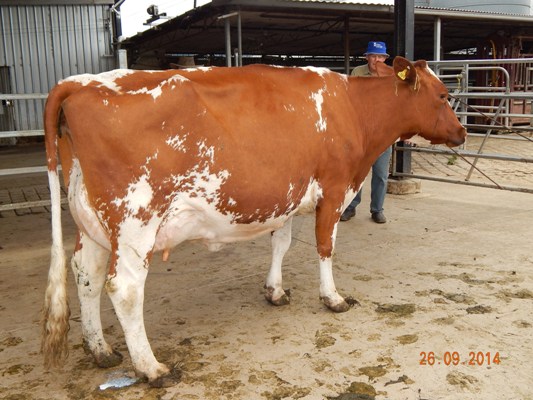 2nd Priebbenow Partnership – Silverleigh Gina 22, s. Talent
3rd Ledger Family – Riverwood Susie 2, s. Riverwood Midas
4th G & B English – Eachamvale Gem 3, s. Lemon Grove Buttler
5th K & A Dorries – Panorama Ruth 14, s. Rampage
6th P & C Ardrey – Cheralyn Moira 38, s. Oceanbrae Diamond Jack
CLASS 5 – 4-5YRS - 29 entries:
1st Ledger Family – Riverwood Madam 2, s. Venvale Prudino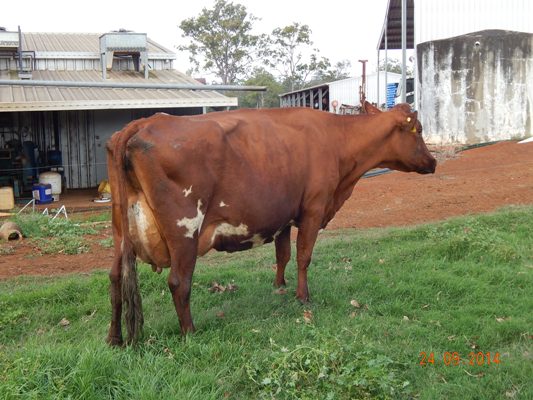 2nd J P Bourke & Co – Myrtleholme Movella 9, s. Jet Red
3rd J P Bourke & Co – Myrtleholme Dream 14, Myrtleholme Thorpe
4th Chelmonte Farming – Chelmonte Peggy 17, s. Chelmonte Samuel
5th J P Bourke & Co – Myrtleholme Lemon Empress 42, s. Empire
6th Eight Mile Agri Trust – St Andrews Florrie 9, s. St Andrews Buttler 2
CLASS 6 – 5-7YRS - 30 entries:
1st F S Johnston & Sons - Jondene Velda 7, s. Jondene Ford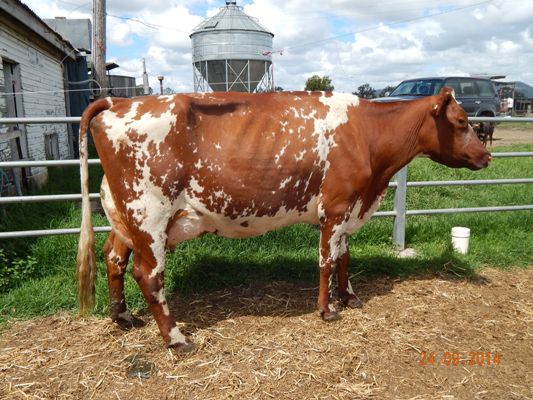 2nd J P Bourke & Co – Myrtleholme Sweetie 4, s. Reno
3rd G & B English - Eachamvale Kaye 5, s. Carrousel Regiment
4th J P Bourke & Co – Myrtleholme Colleen 29, s. Myrtleholme Thorpe
5th F S Johnston & Sons – Jondene Twinkle 32, s. Jondene Winkie
6th K & A Dorries – Panorama Wendy 22, s. Panorama Bounty
CLASS 7 – OVER 7 YEARS - 16 entries:
1st Den Dia Partnership – Den Dia Minnie 5, s. Fyn Aks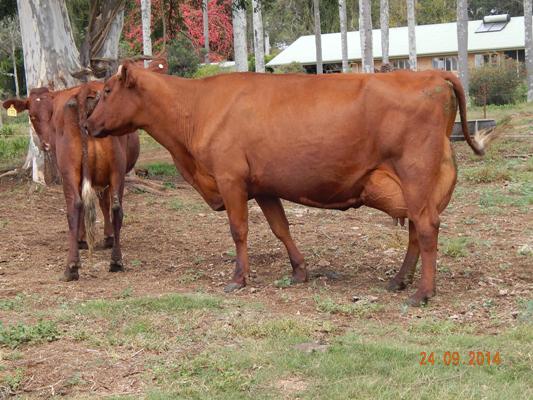 2nd Eight Mile Agri Trust – St Andrews Dale 46, s. St Andrews Gems Treasure
3rd G & B English – Odaleigh Gem 35, s Panorama Ladbroke
4th Ledger Family – Park Lane Sovereign 88, s, Kurraroo Violets Trenton
5th Eight Mile Agri Trust – St Andrews Topsy 131, s. NDL Taco
6th Ledger Family – Riverwood Lucy 2, s Willow Valley Success 2
BEST UDDER:
1st F S Johnston & Sons – Jondene Velda 7, s. Jondene Ford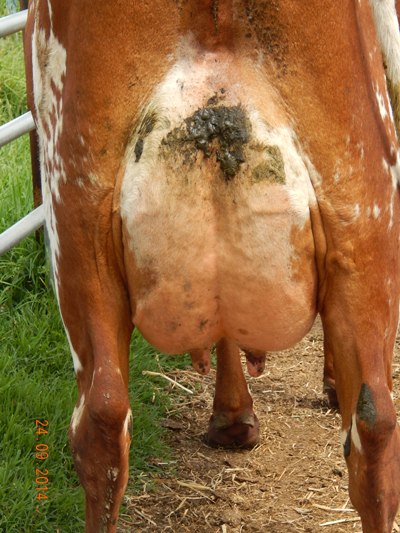 2nd Den Dia Partnership – Den Dia Minnie 5, s. Fyn Aks
3rd J P Bourke & Co – Myrtleholme Glenda 54, s. Jet Red
4th Ledger Family – Fairview Treasure 76, s. Valley River Ruben Redman
5th Eight Mile Agri Trust – St Andrews Gentle 421, s. St Andrews Faber
6th J P Bourke & Co – Myrtleholme Sweetie 4, s. Reno
OVERALL CHAMPION – Den Dia Partnership – DEN DIA MINNIE 5, s. Fyn Aks
RESERVE CHAMPION – J P Bourke & Co – MYRTLEHOLME GLENDA 54, s. Jet Red
HONOURABLE MENTION 1 – F S Johnston & Sons – JONDENE VELDA 7, s. Jondene Ford
HONOURABLE MENTION 2 – J P Bourke & Co – MYRTLEHOLME SWEETIE 4, s. Reno
HONOURABLE MENTION 3 – Ledger Family – FAIRVIEW TREASURE 76, s. Valley River Ruben Redman